MLive Guild
Guild MLive system will allow you to introduce Live friends within Guild for increasing the numbers of viewers in Guild. Simply invite your friends to join GUILD!
How to invite to Guild
Live to find friends, then click on the profile picture of the person you want to invite and select More
> Invite and wait for the response.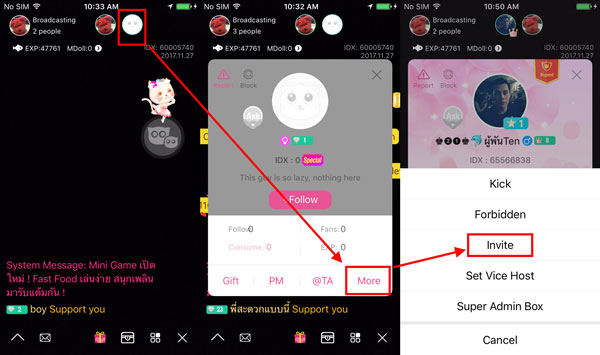 How to dismiss your friend from GUILD
Go to Me > Manage Live Room > Admin Set Up iOS slide friend's name to the left to dismiss. For Android, hold down friend's name to dismiss.