Special Gift
Other than ordinary gift, Mlive also has special gift with special effect such as Super Car. Some other special gifts may have special abilities as well.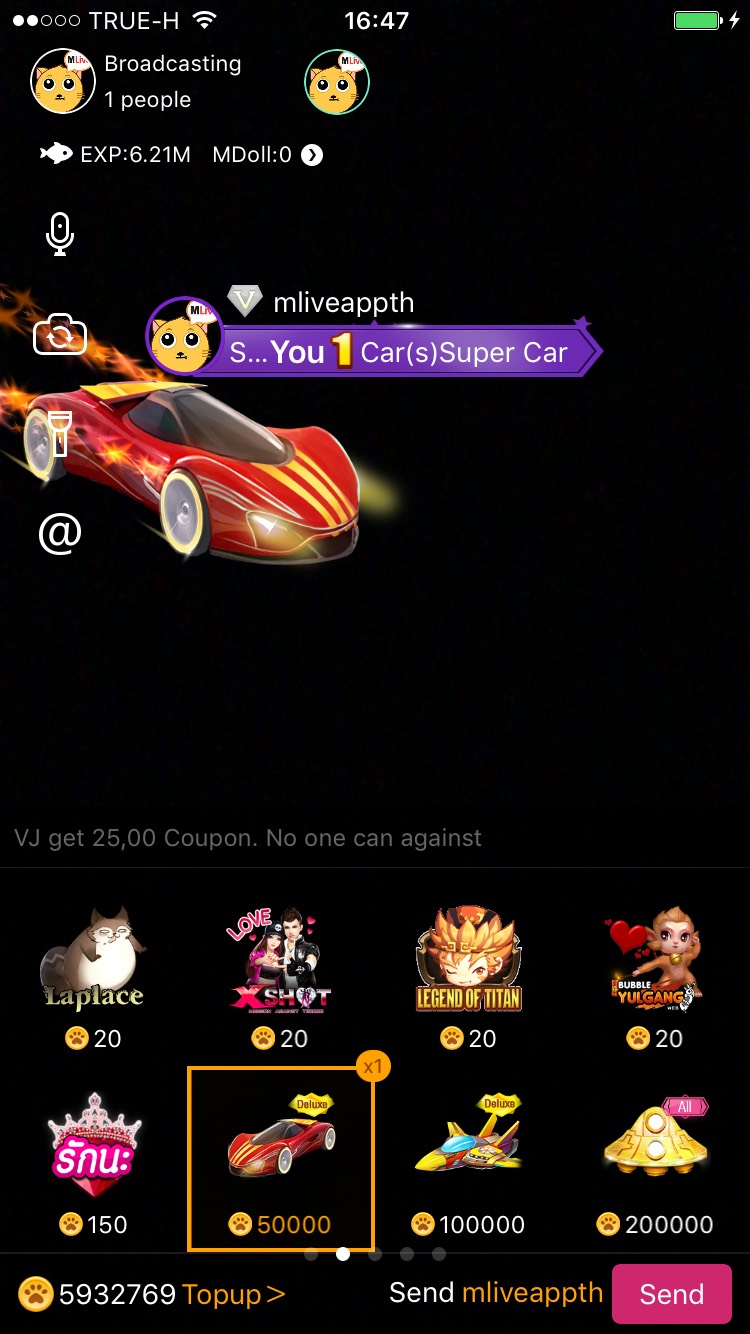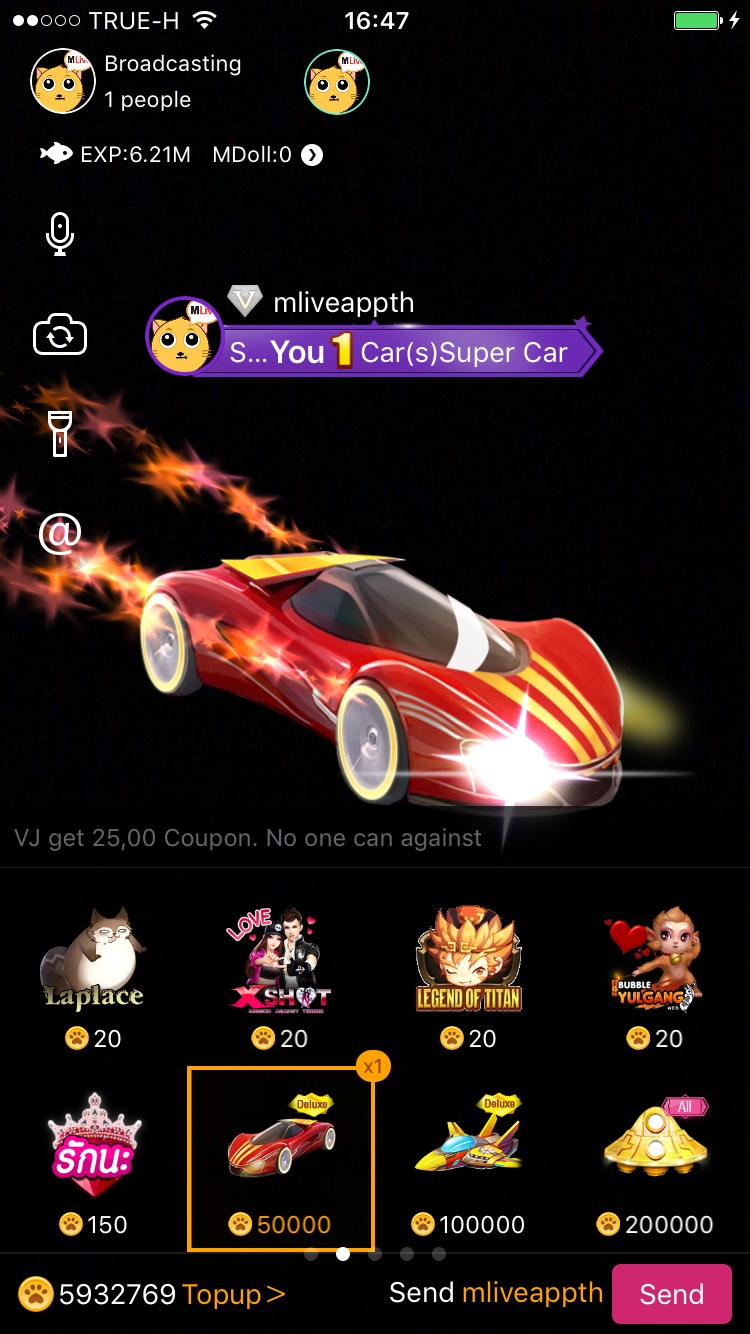 Jet, whose VJ room received this gift will be on the top of app's Hot window.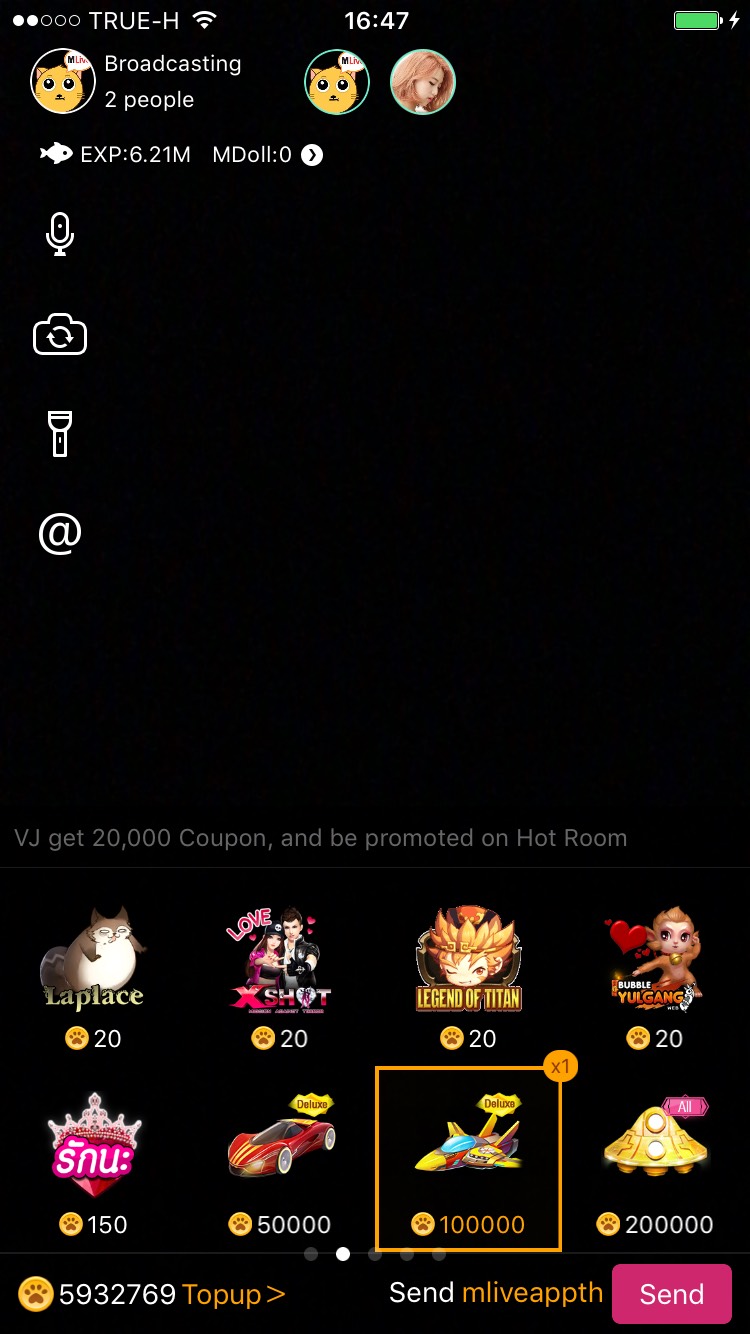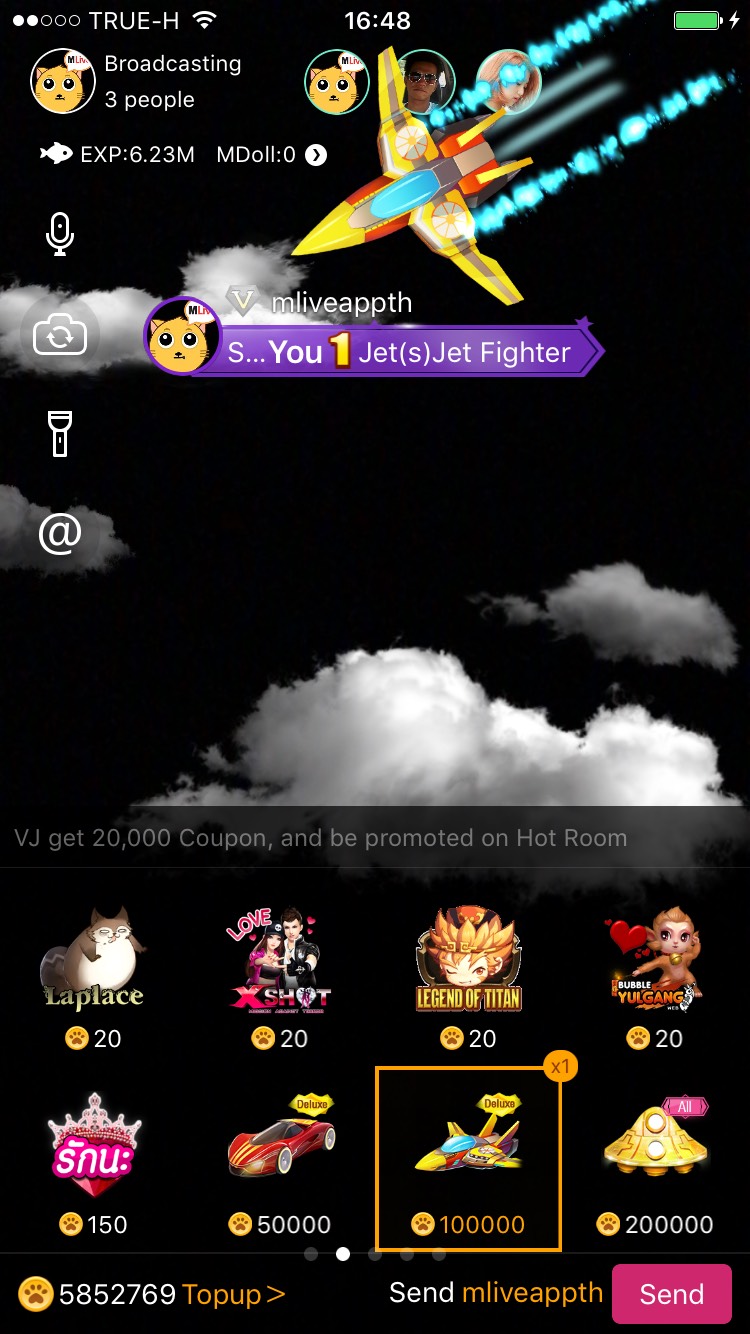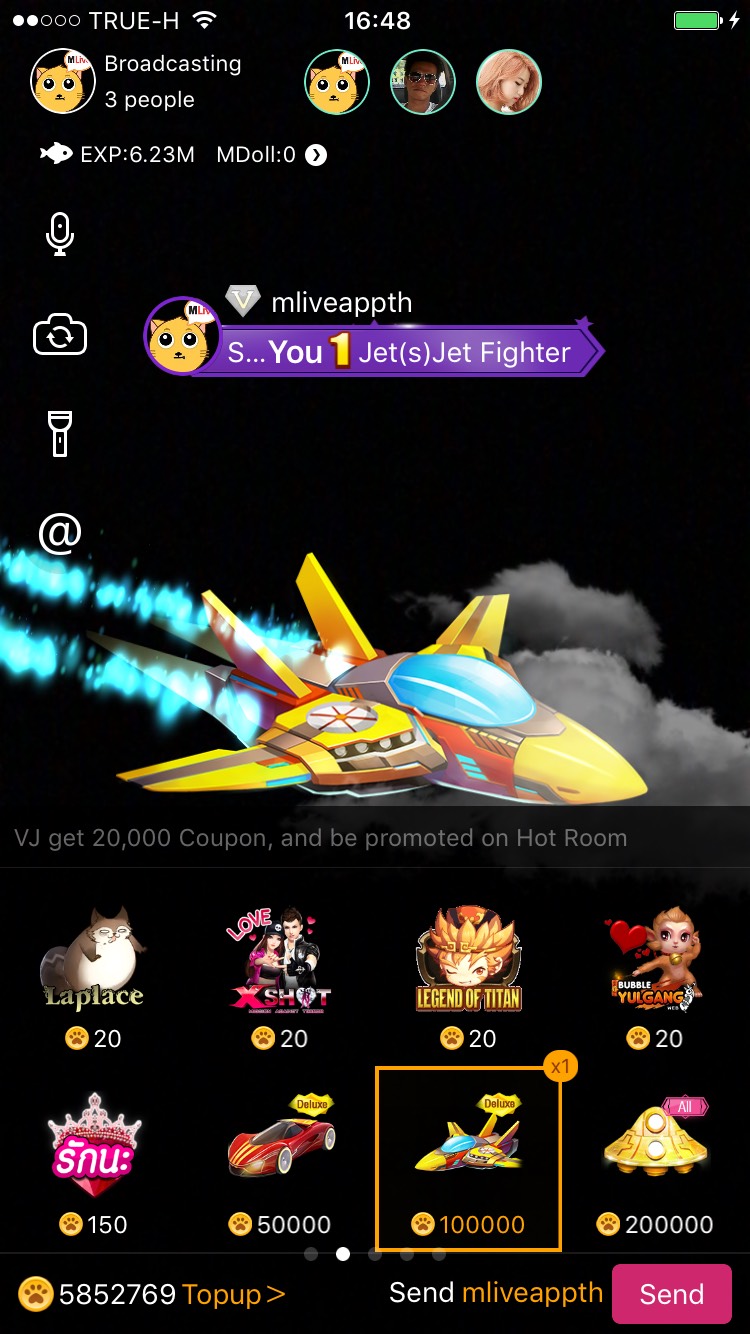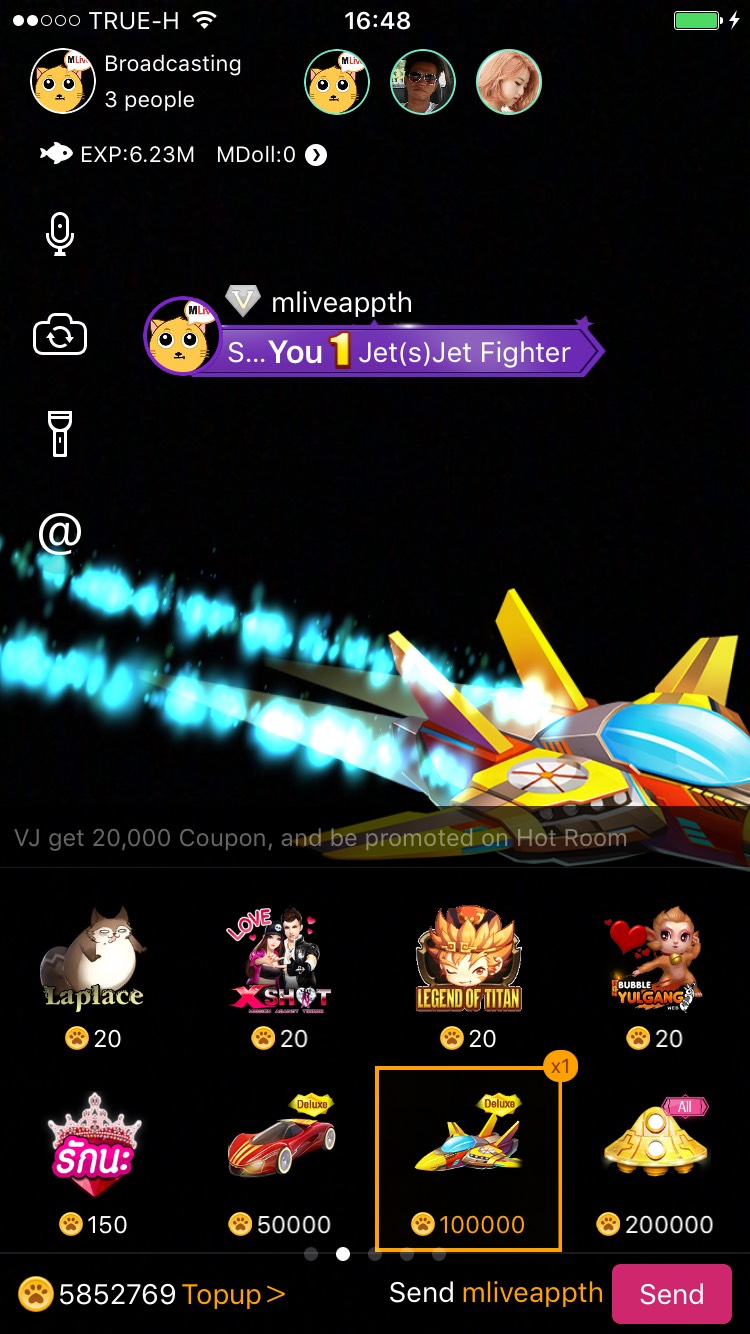 UFO, this gift will display special effect along with receiver and sender name. Jet will also display in all other room in MLive.